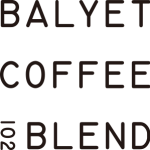 BALYET COFFEE


102BLEND


イチマルニブレンド

It smells like lemon tea or jasmine tea. After getting cold, it becomes more clear, sweet and light taste like a muscut. It's insatiable coffee.

レモンティーやジャスミンを思わせる上品な香り冷めればマスカットのような透明感ある甘さにも軽くて飲みやすい毎日飲んでも飽きないコーヒー
BALYET COFFEE BLEND FOR TOFFEE




%

ARABICA


アラビカ

After better taste, other one comes out as a good acidity and last moment is in a sweet.

濃厚な印象からはじまりほどよい酸味を感じたら最後にチョコレートのような甘い余韻がやってくる
BALYET COFFEE BLEND FOR TOFFEE


HIROFUMI FUJITA COFFEE


ヒロフミフジタコーヒー

It's a rich fruity smell like a ripe american cherry and tastes heartly better for all TOFFEE.

熟したアメリカンチェリーのような果実の濃縮感華やかな香りと柔らかな苦味はすべてのトフィーに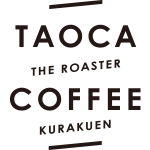 BALYET COFFEE BLEND FOR TOFFEE


TAOCA COFFEE


タオカコーヒー

It feels a sweet coffee like honey and has a ripe apricot and grape taste.

アプリコットやグレープのような果実の濃縮感ハチミツを思わせる質感がある甘いコーヒー
%

ARABICA

%Arabica is located in Kyoto, Arashi-yama / Higash-yama that is visited by many people all over the world. The owner " Junichi Yamaguchi " became the world champion in Coffee Fest Latte Art World Championship Open Tokyo 2014. Their incredible Slayer espresso machine is the world highest level and it is being operated by them, their beans from %Arabica's own farm in Hawaii and others were chosen out of the world are being served all customers as a refined cup of coffee.

京都・東山/嵐山。世界中の人たちが訪れる道の途中にある%Arabica Kyoto。店主の山口さんは【Coffee Fest Latte Art World Championship Open Tokyo 2014】で世界チャンピオンに輝いたバリスタ界の若き第一人者。ハワイの自社農園や世界中から厳選された豆は、世界最高峰のエスプレッソマシン「スレイヤー」をはじめとしたこだわりのマシーンによって提供される。世界を見つめる洗練されたコーヒーがここにあります。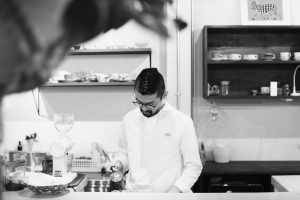 HIROFUMI FUJITA COFFEE
HIROFUMI FUJITA COFFEE is standing quietly in a back alley. ( Tamatsukuri in Osaka). The owner "Fujita" organize over 20 kinds of coffee beans from different countries and customer also can choose them from the various degree of roast. It's expressive of his mind that would like you to come to know a variety of coffee. He is sure you will find a new taste of coffee. That's why you want to ask him "What is Today's specialty? ". This shop has "absolutely delicious coffee" that is still well unknown.
大阪・玉造の細い路地を入ったところにあるHIROFUMI FUJITA COFFEE。多種多様なコーヒーを知ってもらいたいという店主・藤田さんの思いは、焙煎具合まで選べる全20種類もの豆の数にも表れている。今日のおすすめは?とつい聞きたくなるのは、新しいコーヒーに出逢えてしまうから。知られているようで、実はまだまだ知られていないコーヒーの"本当の"美味しさがここにあります。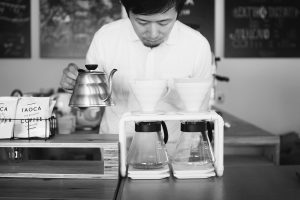 TAOCA COFFEE
TAOCA COFFEE is standing on a quiet residential area in Kurakuen, Hyogo prefecture. Some judges of barista championship recognize the owner "Taoka" as a proficient barista and roaster. He pursues about coffee with his passion and always imagines until this coffee beans reach to customer. He also nails down the best condition for roasting process from all things. Even the day of humidity and wind direction, heat, temperature of the roasting environment is carefully monitored to get the best results. This shop has fine quality coffee and it makes your life richer.
兵庫・苦楽園の閑静な住宅街の一角にあるTAOCA COFFEE。店主の田岡さんはバリスタチャンピオンシップの審査員も務める実力の持ち主。豆の状態から口にする瞬間までを想像しながら追い求められたコーヒーは、その日の風向きや気温、熱や湿度などあらゆる角度から見極められ焙煎される。日常を豊かにしてくれるこだわり抜いた上質な一杯のコーヒーがここにあります。