102 BLEND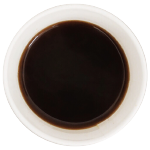 Originally blended for BALYET's classic coffee is easy to drink and addictive.
軽くて飲みやすい毎日飲んでも飽きないバルイェットの定番オリジナルブレンド
TODAY'S BLEND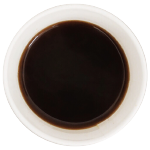 Specially blended BALYET's today's coffee comes from Kansai's popular roasters.
日替わりが楽しみな関西の人気ロースターから届くBALYETのための限定ブレンド
CAFE AU LAIT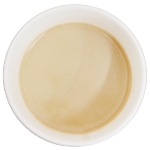 Choose your coffee from 102 BLEND or TODAY'S BLEND with sweetish milk.
挽きたてをほんのり甘いミルクと割るカフェオレは102BLENDとTODAY'S BLENDの2種類から選んで
GREENSQUIDGY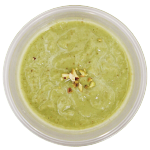 Mixed komatsuna,avocados,pistachio and walnut with sweet apple and raisin.
有機栽培の小松菜と濃厚アボカドにピスタチオとクルミ、自然な甘さはりんごとレーズンで
BERRYMAN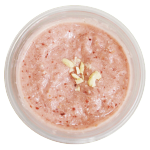 100g of rich mangos and berries with almonds and cashew nuts.
マンゴーたっぷり100gと2種のベリーにアーモンドとカシューナッツを
MONTHLY SMOOTHIE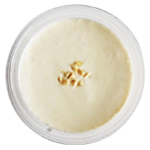 毎月1日に旬の野菜や果物を使った 新しいナッツスムージーが登場
LEMON SQUASH
The homemade lemon syrup of Minamikawachi with natural soda of Nose.
南河内のレモンの自家製シロップと能勢のミネラルソーダでつくったレモンスカッシュ
MAPLE SODA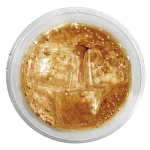 100% pure maple syrup with sweet refreshing soda.
100%ピュアメープルシロップとナチュラルソーダの甘くて爽やかなソーダ
COCONUT WATER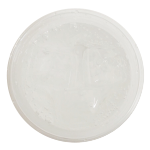 100% pure coconut water is mineral rich and good at detoxing and refreshing when you want.
疲れた時やデトックスしたい時のミネラル豊富な100%ピュアココナッツウォーター
BALYET HOT CHOCOLATE

"BITTER"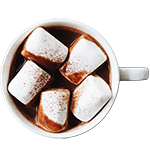 BALYET HOT CHOCLATE has 3 kinds of ingredients that are chocolate,cocoa and milk. It tastes bitter. please add marshmallow as you like.
BALYET HOT CHOCOLATEは、チョコレートとココア、ミルクのみで作ったビターテイスト。マシュマロはお好みで。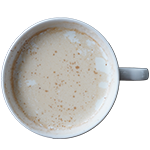 BALYET's hot ginger milk has spicy taste. It's made from hot milk and cold candy which is seasoned with maltose, ginger and brown sugar.
BALYETのHOT GINGER MILKは麦芽糖、生姜、黒糖で作られたひやしあめを温かいミルクで割ったスパイシーテイスト。
BALYET HOT CHOCOLATE

"ICHIGO & WHITE CHOCOLATE"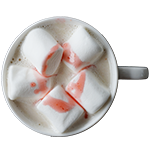 BALYET's ICHIGO & WHITE is white chocolate with strawberry syrup.This strawberry produced in Nara Prefecture.
BALYETのICHIGO&WHITE CHOCLATEはホワイトチョコレートに奈良県産のいちごを使ったシロップをかけて。